Tone, Trim and Firm
See Results Starting In As Little As 45 Minutes
The Ultimate Body Wrap Applicator


What Is The Ultimate Applicator The Ultimate Body Applicator is a non-woven cloth wrap that is infused with a powerful natural botanically based formula to deliver maximum tightening, toning and firming results in as little as 45 minutes! It continuosly hydrates for firmer smoother, more youthful looking skin, and reduces the appearance of cellulite and skin slackening.

Expect "ultimate" results with this amazing The Ultimate Body Applicator:


Tightens, tones, & firms
Minimizes cellulite appearance
Improves skin texture & tightness
Mess-free and simple to use
Results in as little as 45 minutes
Progressive results over 72 hours
Made with natural ingredients
Package Includes 4 Applicators.

Directions:
Apply one Applicator to one area of your choice such as:
Abdomen
Back
Sides
Legs
Arms
Neck
Face
or Buttocks
and leave on for a minimum of 45 minutes. Remove and discard. You may repeat the The Ultimate Body Applicator after 72 hours.


Some commonly asked questions

Can anyone use the Ultimate Applicator?
The Ultimate Applicators are formulated for adults. They are not recommended for children. While our products are safe and effective, we do not recommend that pregnant or nursing moms use the Ultimate Body Applicator or the Chin and Neck Applicators.

How often can I use the Ultimate Applicators? The Ultimate Applicators can be used every 72 hours and should not be used closer than that since they are continuing to work during that time.




How long should I leave the Ultimate Applicator on? If it is your first time using an Ultimate Body Applicator, we recommend that you leave the Applicator on for a minimum of 45 minutes to test your skin sensitivity to the natural ingredients. For best results, use Defining Gel twice a day in between your Applicator uses.

Can I use more than one Applicator at a time? In most situations, we encourage you to use only one Ultimate Body Applicator Wrap at a time because it will give you the most dramatic results when targeting one area at a time. The Ultimate Body Applicator targets the specific area where you have applied it and will continue to work for 72 hours.

What about for arms and legs, is it okay to wrap them at the same time? For leg and arm applications, it is safe to either cut one Applicator in half and use half on each limb, or, if necessary, use one Ultimate Body Applicator on each limb to promote symmetry.


Don't wear your age on your face. You can remove the signs of time in just 45 minutes with The Facial Applicator

How does the Ultimate Applicator Work? The Ultimate Applicator works by tightening, toning and firming. Daily, waste is naturally removed from the body by your stool, urine and the air you breathe out. The ingredients continue to work for 72 hours after you have applied the Ultimate Applicator, so you may continue to see progressive results over this time period.




If I have personal medical issues, can I use The Applicators? If you have concerns about whether or not the It Works! products are right for you, we strongly recommend that you print off the ingredients of the products you are interested in and then consult with your physician. The fact that the ingredients are all natural side effects are rare.

Will the Applicators interfere with the medications I am currently taking? If you have a medical concern, allergies or sensitivities, we suggest that you consult with your physician or personal pharmacist to help you answer those questions. Just print the ingredients lists by clicking on the actual product page and then click on "Ingredients". You can have your physician review the ingredients pertaining to your personal health situation.

What are the sizes of the Applicators? Each Ultimate Body Applicator is approximately 13" x 21" and comes in a versatile shape that can be applied wherever you choose to see results, such as the stomach, sides, back, upper arms, thighs, or lower legs.

How long do the results last from the Ultimate Body Applicator? The results you see from the Ultimate Body Applicator are not temporary, as you may have experienced or heard about with many body wraps that simply cause water loss. The Ultimate Body Applicator helps tighten, tone, and firm in a manner that produces lasting results—without water loss.




As is true with any toning or body slimming, you can reverse the results you see from the Ultimate Body Applicator with poor eating habits and lack of exercise. This is why we say, depending on your eating habits and level of daily activity, you can expect your results to last approximately anywhere from 2 - 6 months.

This product is not recommended for pregnant or nursing women or children. If you have a medical condition, health concern, or are taking prescription medication, consult with your health care professional before using this product.

Some of the benefits of The Ultimate Body Wrap Applicator
Wrap in the privacy of home
Mess free and simple to use
Look years younger
It's New and It Does Work!
It's Revolutionary
Reduces cellulite appearance
Go from Flab to Fab

Some Testimonials and "Before and After" Pictures


I can't believe how easy it is to use.
Annie O.
I feel so much better about myself.
Michael R.
People are coming up to me at work telling me how good I look.
Debbie P.
It feels like my stomach fell off.
Sasha S.
I went down three dress sizes in 5 months. Nothing else worked
Sherri M.
Other Products Available at IT Works!
Ultimate Body Applicator
Facial Applicator
Defining Gel
Cleanser Gel
Hydrating Toner & Freshener
Preventage
RepairAge
Lifting Lip & Eye Cream
Stretch Mark & Moisturing Body Cream

Pricing Options:
The Ultimate Body Applicator
Package of four (4) wraps - $99.00
That's less than $25.00 per wrap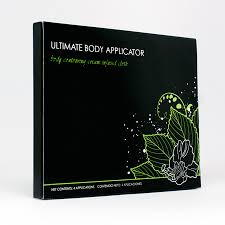 OR
Become a Loyal Customer
and get the Ultimate Body Applicator
for $59.00 Package of four (4)
That's less than $15.00 per wrap.

Why it pays to be a Loyal Customer:

IT PAYS TO BE LOYAL!


Save up to 50% on all It Works! products with
Loyal Customer pricing.


To become a Loyal Customer all you have to do is agree to participate in our Auto-Ship Program for a minimum of three (3) consecutive months.


Automated Monthly Shipments
Your favorite products will be conveniently delivered to your doorstep each month with our flexible auto-shipment service.


You will have access to all It Works! Products at wholesale pricing


Your only requirement is to order one product item each month for the next three (3) consecutive months.


You can place as many or as few items as you like on your monthly shipment as long as you fulfill the one item minimum.

Visit Our Website at It Works! for additional information and for ordering. Click Below



AMERICARE Health & Rehab Center
1900 South Mannheim Rd.• Westchester, Il 60154
708/562-1234
amer4care@AOL.com